About Gustav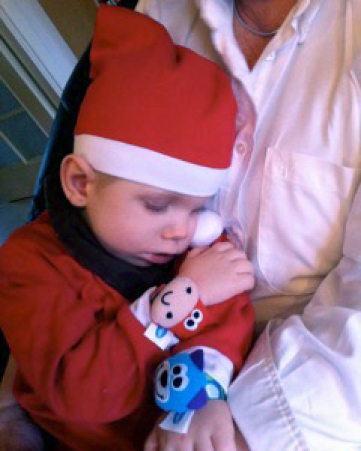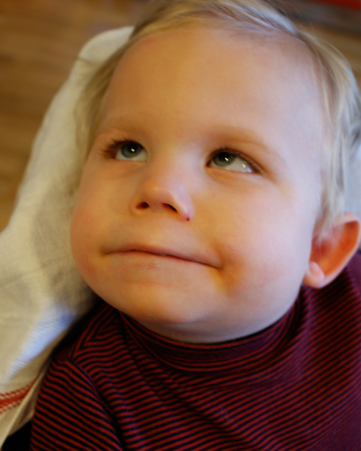 July 17, 2008 our little miracle was born. A small boy who stole our hearts with his first breath. Gustav Sixten Joakim. Lionheart, as the pastor called him at the funeral. Lionheart would have suited him perfectly, but in this life his family name was Whitefield.
Gustav chose to visit earth in a challenging and sometimes troublesome body. Different road bumps slowed him down on his way, such as malformed feet, uncontrollable body temperature, difficulties to maintain sufficient oxygen levels, beautiful legs that did not want to carry his body, the cutest little hands that grabbed our hearts but were not able to hold other objects, a sweet mouth that did not have the same motor functions as most of us do, eye lids that did not want to wink, a spine that developed in its own way, eyes and ears the doctors said were not able to see and hear, and a lot of other things that caused different issues on the inside as well as the outside.. Gustav had the courage to live in a body that was held back in its function due to an unusual malformation of his brain stem. By the time he was born only five other children in the world was diagnosed with this: Pontine Tegmental Cap Dysplasia. Just as hard to pronounce as to understand.
Naturally, the future did not look bright at the time. How would – and could – Gustav develop? How would life turn out for our precious treasure? The amazing fact is that it actually turned out to be so good! Gustav, and everyone he was surrounded by, chose to see all obstacles as just road bumps. Obstacles for us to conquer, something that slowed us down, but nothing that stopped us.
Indomitable will power, courage greater than anything we have seen, endless and unconditional love and great measures of joy; these were the ingredients in our life with Gustav. He grew up to become a boy stronger than a lion. A sound and strong boy who learned to see, hear and eat in his own ways. He learned how to laugh, cry, sing, yell and clearly let us know when we did not act in the way he wanted us to. He challenged us, he hugged and kissed us. He found his ways to fill his spot on earth – as place the so well deserved.
On this journey Gustav lead us to the most amazing people. Family, friends, fantastic individuals at Queen Silvia's Children Hospital in Gothenburg and, maybe, above all; at Gustav's daycare, the preschool "Stegen". Gustav started at Stegen at the age of 1,5 years, January 2010. No words are enough to express our gratitude towards the staff here. Their love and commitment is far more important than many medical tools. Their positive energy and humanity works wonders for the children! Here are all children capable of doing everything, on their own ways. Gustav developed immensely here, he grew from the inside and out. And we, as parents, grew with him.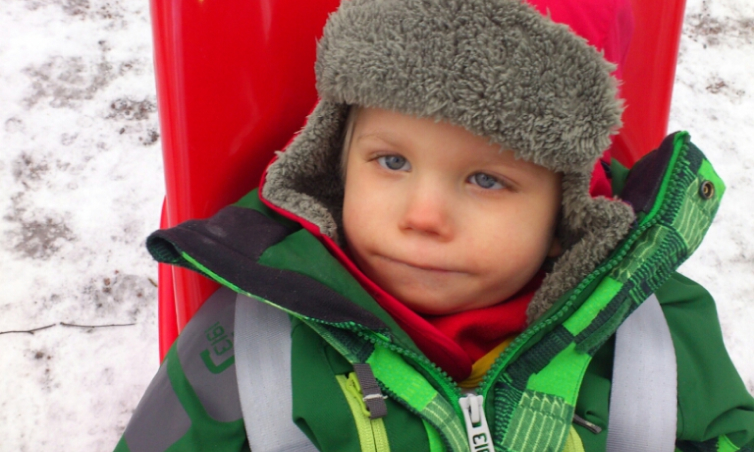 Do not pity Gustav. And do not pity us. Gustav was braver than us. He dared to enter the world in this beautiful but difficult body. We felt sorry for him when he was sick, with infections that often affected his lungs. Then we felt sorry for him, just as we do for other sick children. Not otherwise. To have shared life with Gustav is a more rewarding gift than anything else. We thank him for showing us all we know today about each person's potential, about the strength of children and that obstacles often are there for us to conquer.
The emptiness our beloved boy left us with is of course indescribable. And it is not necessary to try put words on it either. Gustav is always present for us, but nothing can ever replace the feeling of having him close. Close is what we always were with Gustav. Physically and mentally.
Gustav did not want anyone to be sad and he wanted everyone to be included. Therefore we want to honor him and his intentions through the Memorial Fund we have founded in his name. A Fund that will bring joy to children who, like Gustav, live in bodies that challenge them and encourage these children to continue Gustav's journey onwards. He left us September 2, 2012, after four important years here. Then he handed over to other heroes who continue to teach us important facts about life and achieve miracles every day. We hope to be a part of their journey and get the opportunity to support in the way we can. That is what Gustav wants us to do.
Elisabeth & Joakim Whitefield